Everyone knows that with spring comes spring planting. You can plant all kinds of things in March, April or May and have plenty of time for a great harvest. Once summer is nearing the end, however, it becomes a little more confusing. So many vegetables just can not handle a frost so as soon as that frost hits they are goners. BUT…It does not automatically get cold in our zone just because it is September or even October so that gives us plenty of time to add some more plants to our garden and get another harvest before the frost. At the beginning of August in our zone we have 94 days until the first frost (November 6th). Now, we do not have time to start some tomatoes or peppers or a few other things, BUT there are many things that we can start right now. But how do we know what we can & can't start? Keep reading to learn how.
HOW TO KNOW WHAT YOU CAN PLANT NOW?
You need THREE key pieces of information to determine if a plant can be started now.
Look up the first frost date in your area. (Google "frost date city,state and it will come up)
Determine how many days until your first frost date by counting them on a calendar or asking Siri or Alexa. 😉
Look at your seed packet to see how many days to maturity for the seed.
Subtract the #of days to maturity from days till first frost. If this number is positive you can plant now, if it is negative then you should wait till spring.
I don't know about you, but I see a wonderful learning opportunity here for all those homeschool farmer kids. This activity is not only worthwhile, but also includes a bit of science, a bit of math, some deductive reasoning and more! Why not give this activity to your kiddos to add some fun and productive learning to your homeschool?
We have a printable for that!
If you want to assign this activity for your kiddos, just fill out the form below and the What Can I Plant Now Homeschool Workbook will be sent straight to your inbox.
---
$200 Homeschool Giveaway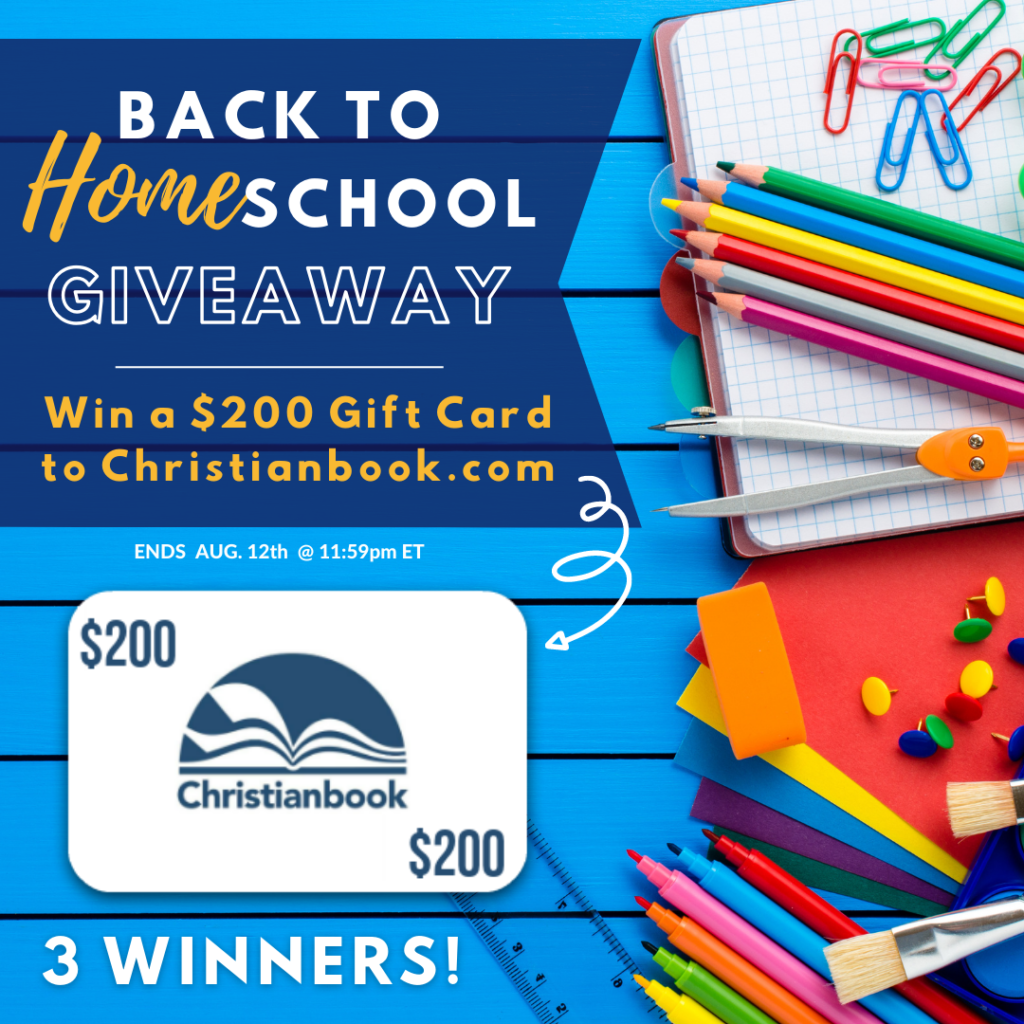 Another (home) school year is about to start! Maybe you've already started your year, or maybe your school year never ended (you homeschool year-round). Either way, what homeschool mom couldn't use a little extra money for homeschool curriculum or resources? Winning a gift card to a major online homeschool retailer would surely help you check some things off of your curriculum wish list! I've teamed up with a great group of homeschool bloggers to bring you a
HUGE gift card giveaway to Christianbook.com
. We will be blessing
THREE
homeschool families with a $200 gift card for you to use on curriculum, books, games, puzzles, or whatever educational supplies you might need! We know homeschooling can put a financial strain on families – whether it's from living on one-income or buying curriculum for multiple children – the financial aspect of it can be stressful. Our hope is that we can bless a few homeschool families (although we wish we could bless many more) and ease a little of that financial burden. To enter for your chance to win, simply use the Rafflecopter form below to enter. Now I know this is quite a few entries, but each of these bloggers has generously chipped in their own money to make this giveaway possible, so I hope you will take the time to do all of the entries. And hey, the more entries you do, the better your odds are of winning!
Giveaway ends August 12, 2022 at 11:59pm ET. Must be at least 18 years of age. Must be a resident of U.S. or Canada to enter. Selected winners will have 48 hours to respond to email notification to claim their prizes or another winner will be drawn. By entering this giveaway, you agree to be added to the email lists of the participating bloggers (see the Terms & Conditions on the Rafflecopter form for the complete list).
a Rafflecopter giveaway