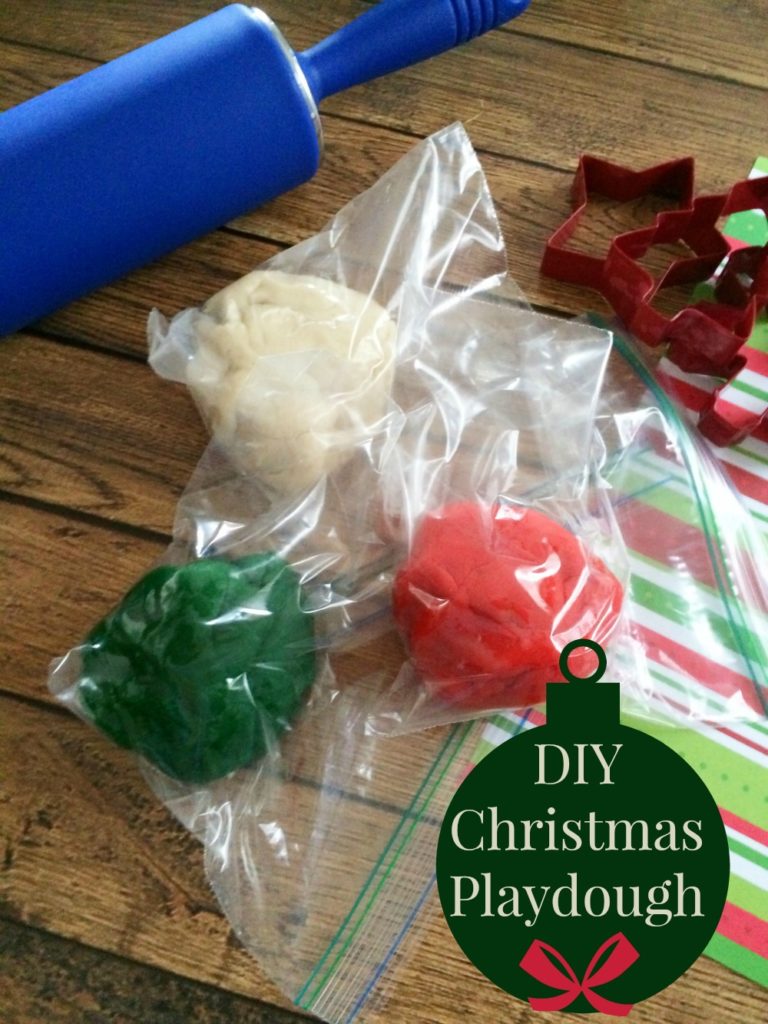 Are you looking for something fun to create with the kiddos for Christmas?  This DIY Christmas Playdough would make a really fun homemade gift for cousins and friends.  Once you're done creating this adorable mix have them use cookie cutters to make some really fun Christmas shapes!  Here's how you do it:
First mix all the ingredients into a large mixing bowl until there are very little to no clumps of flour.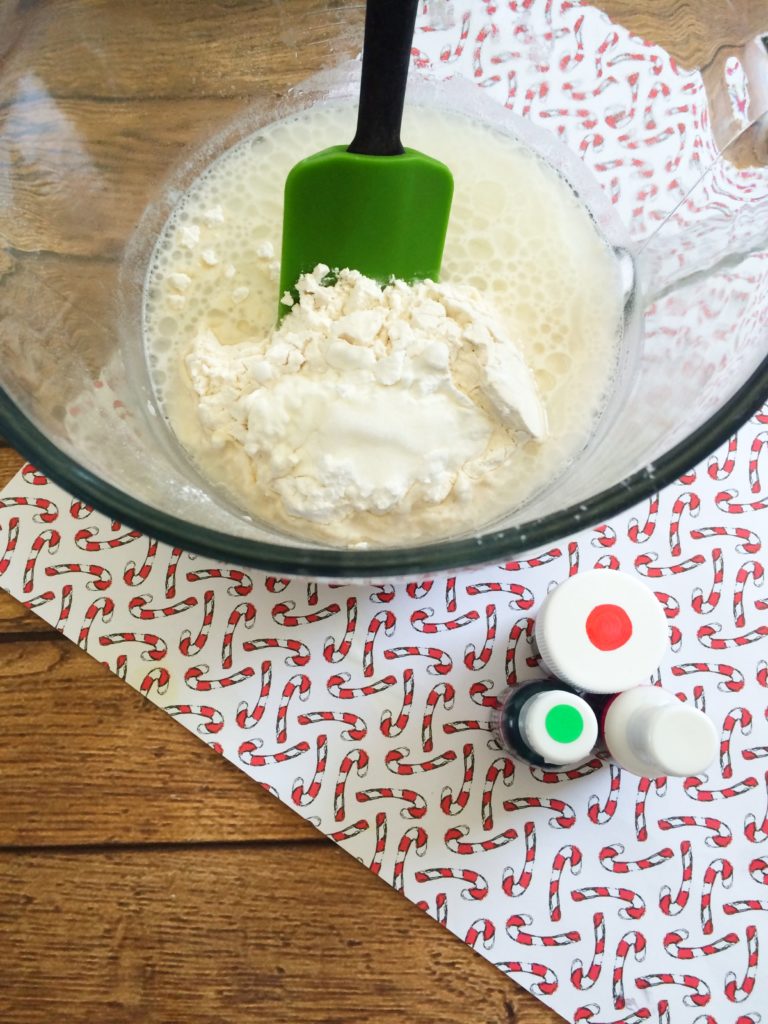 Next Scoop out 1 cup of the mix and add to small saucepan. Add a couple drops of red food coloring.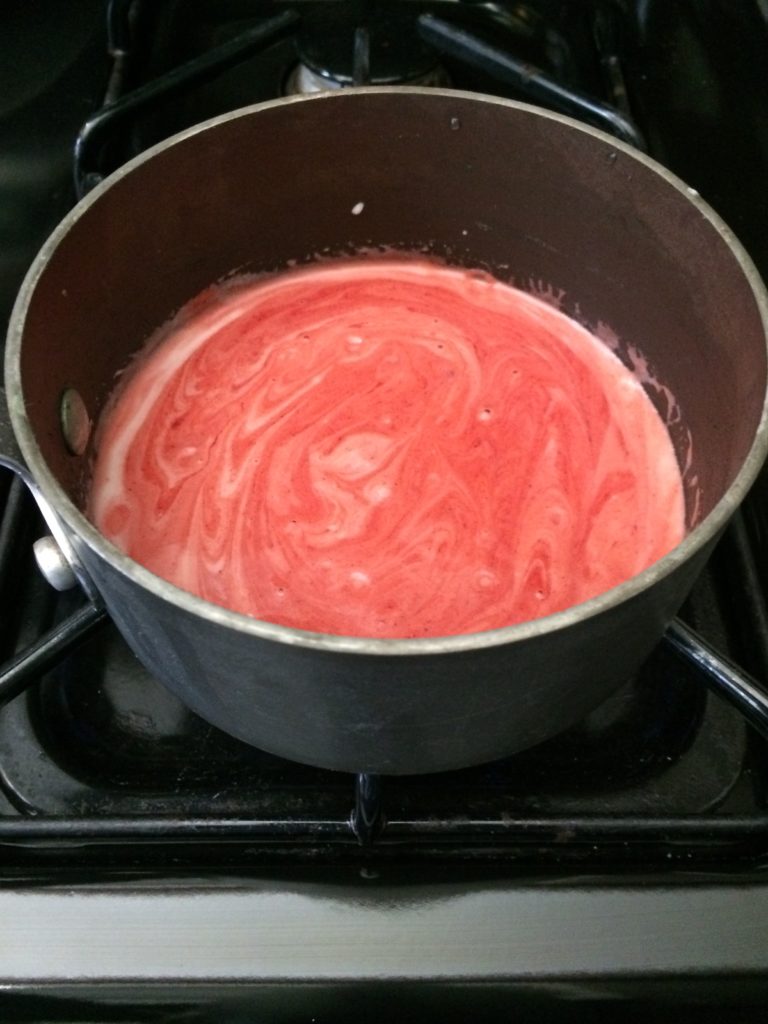 Turn the burner to medium and cook for 3 minutes total. Constantly stir and scrape the pot with a spatula.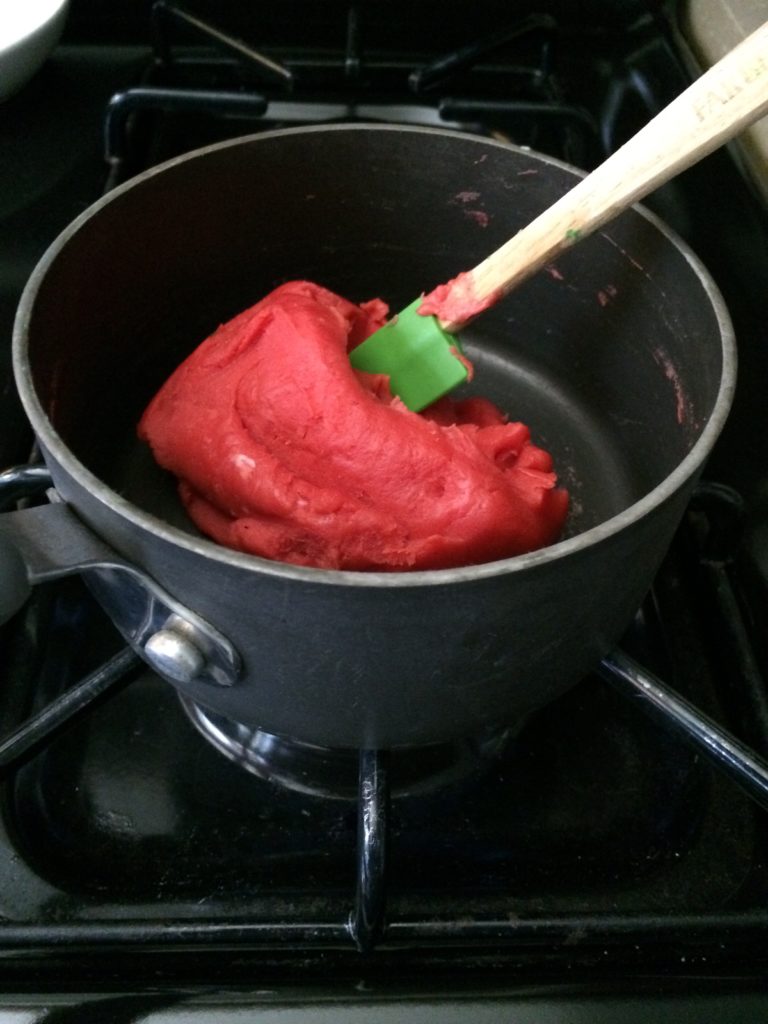 Place on Parchment Paper. Repeat with Green food coloring and white (optional).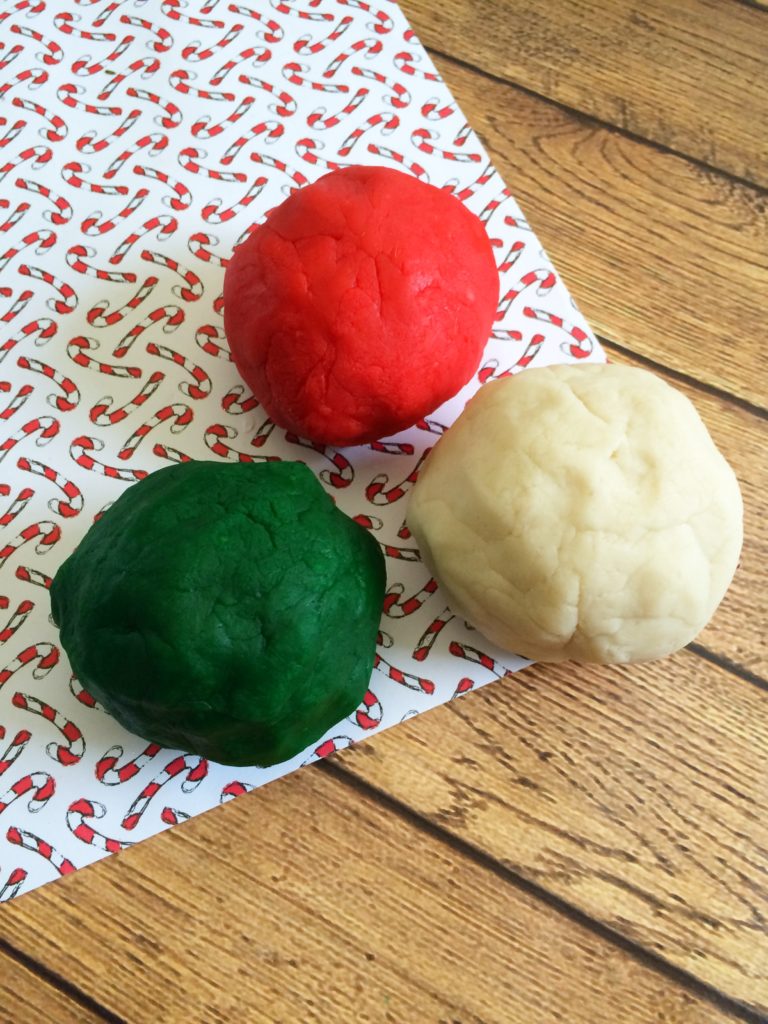 Store in baggies. This fun Christmas Playdough is sure to please the young ones this season!
Ingredients
1-1/2 cups all purpose flour
3 tablespoons cream of tartar
1/3 cup of salt
3 tablespoons vegetable oil
1-1/2 cups water
Red, green, and white food coloring
1 spatula
Mixing bowl
Measuring cups
1 saucepan
Parchment paper
Instructions
In a large mixing bowl, combine all ingredients and mix until there are very little to no clumps of flour
Scoop out 1 cup of your mix and add it to a small saucepan
Add in a couple drops of red food coloring and mix
Turn your burner to medium, cook for 3 minutes total, constantly stirring and scraping the pot with a spatula (it starts as a thick mixture, turns clumpy, and then turns into a big dough ball)
Place your playdough on a piece of parchment paper
Repeat steps 2-5 with green food coloring and again with white (white food coloring is optional, you can go without and still have it turn out an off white color)
Let your playdough cool and then have fun!
NOW FOR THE GIVEAWAY:
---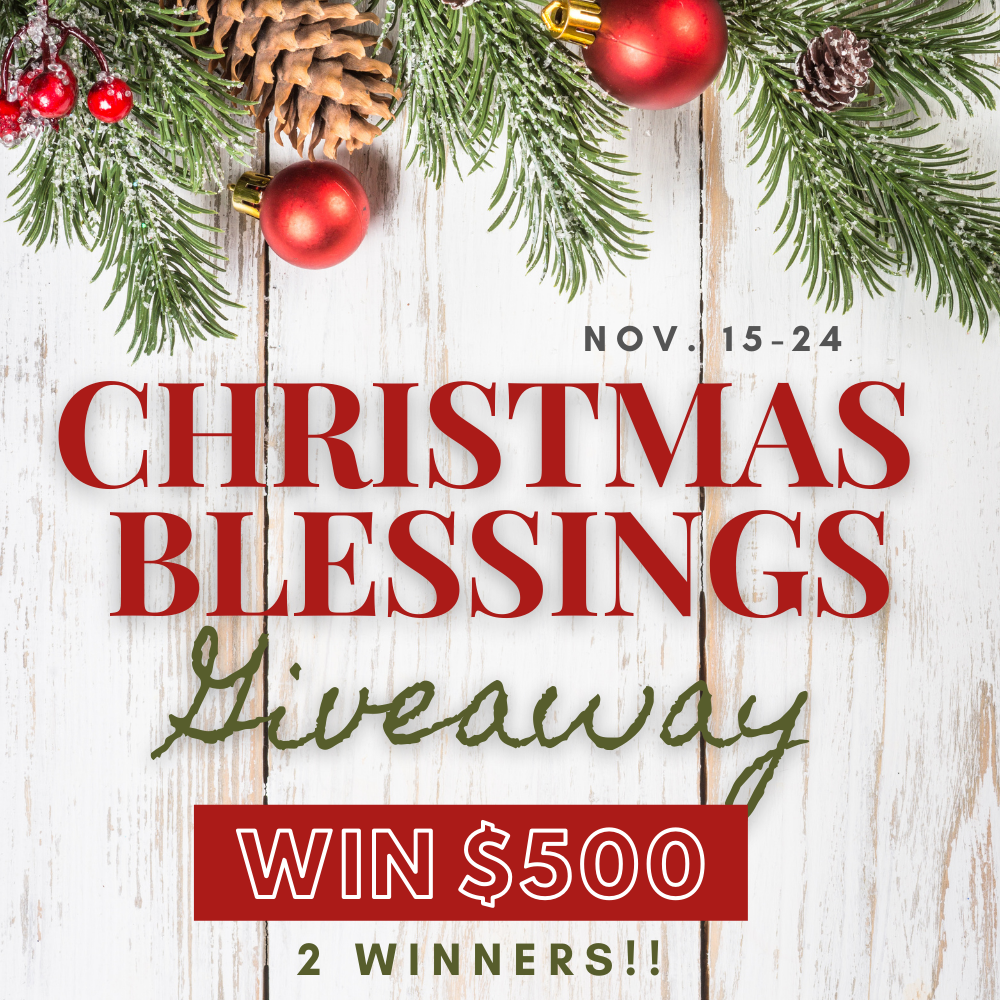 It's the most wonderful time of the year! Christmas – a time for gratitude, togetherness, and celebration. The Christmas Blessings Giveaway is in its 8th year, and we are excited to once again bless not one family, but two, with some cash for the holiday season! I'm teaming up with an amazing group of bloggers with the hope of making this Christmas the best yet for TWO families by giving away $500 in Paypal cash to each family. What would you do with that money?!
While we wish we could bless many more families, we were able to come up with a big prize for TWO families – $500 each (delivered via Paypal) – that we pray will make a big difference in their lives this Christmas season – whether it's to fulfill their kids' Christmas wishes, pay off some bills, or to help build some savings, our prayer is that it helps to lessen any financial burden and/or fills a specific need.
There are lots of entry options in the Rafflecopter form below – the more you enter, the better your chance of winning! I know it can seem tedious and time consuming to go through all the entries, but isn't a chance at $500 worth it? I think it is! Plus, all of these amazing bloggers donated their own money toward the cash prizes, so this giveaway wouldn't be possible without them. I hope you'll take the time to check out each one. Who knows, maybe you will find some new blogs to follow.
The giveaway will run from Monday, November 15th through Wednesday, November 24th (ends at 11:59pm EST). Winner will be notified by email shortly after the giveaway ends and will have 48 hours to respond to claim the prize or another winner will be drawn. You must have a Paypal account to win. By entering this giveaway, you agree to be added to the email lists of the participating bloggers. Please be sure to read the Rafflecopter terms and conditions upon entering.
a Rafflecopter giveaway